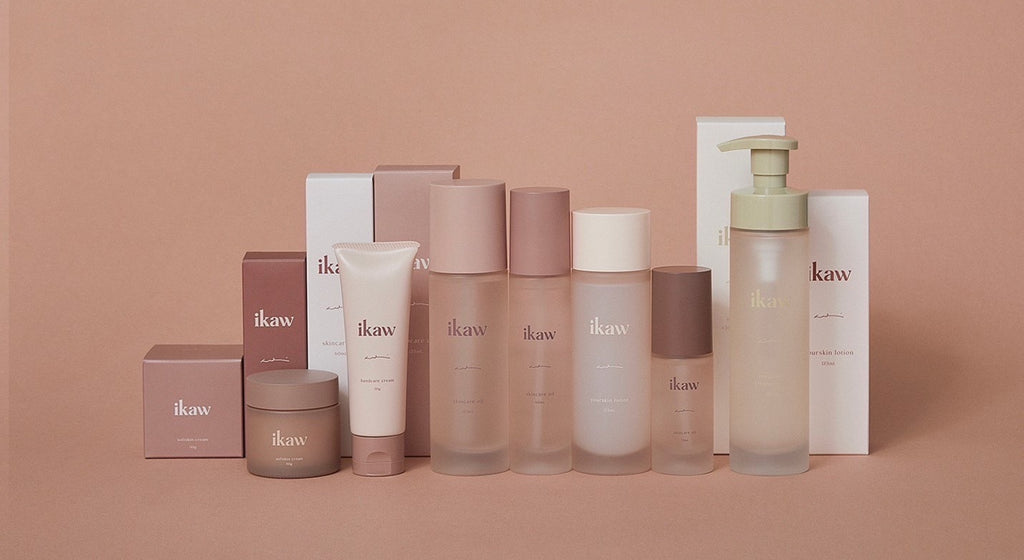 ikaw in 2023 and beyond.
Hello again, this is ikaw.
"Ikaw" means "you" in Filipino.
We strive every day to find ways to ""accompany you"" through skincare and deliver them to you."
Our mission is to continue creating and producing products that are beneficial for both the skin and the soul.
While it is a joy to reach many beloved customers, it also comes with a great responsibility to keep producing products that accompany them
One simple mistake can turn our carefully crafted products into mere consumables. That's why we've become more meticulous in considering "what, how much, and how to make them, and what they should be."
We launched the ikaw brand two years ago. While we remain committed to achieving our goals, we have encountered numerous challenges, and there is still much work to be done to bring our vision to fruition.
However, we want to focus on choosing "what we can do now." We aim to maximize our efforts in the present moment and gradually increase that "can do" over time. This is the philosophy behind ikaw.
We aim to reduce discomfort and increase comfort.
This is our goal for ikaw in 2023 and beyond.
To continue to accompany both the skin and the soul.
Izumi Shirahama / Representative of ikaw
What ikaw can do Today.
mission 1
We choose paper materials certified by the FSC mark to protect forests.

FSC certification is a mark that is used to deliver products that are produced appropriately while protecting the biodiversity of the forest, as well as the rights of local communities, indigenous peoples, and workers.
At ikaw, we have used paper materials with FSC-certified mark for the cardboard boxes when sending products to our customers.
Going forward, we will continue to use paper materials with FSC certification marks for the paper materials we use.

mission 2
Use environmentally friendly packaging by reducing cushioning materials as much as possible.

Our commitment to delivering products in pristine condition has not changed since the beginning of our brand. Whether it be containers, boxes, or limited editions — we care to reduce paper usage while preserving the quality of our products. We are constantly experimenting with our packaging methods in collaboration with our warehouse to achieve this goal. We vow to continue prioritizing this mission to reduce cushioning materials as much as possible when delivering our products to you.

mission 3
We choose to forgo using boxes.

We, ikaw, strive every day to create products that comfort both the skin and the soul. For items that require packaging, we will need to create boxes. However, for items that do not require packaging, we have decided to adopt a box-free approach to reduce waste. We are committed to making responsible choices in this regard. And when we do create packaging, we will do so with care and love, even if it is eventually discarded.

mission 4
Only what is necessary, served in the necessary amount.

ikaw doesn't just offer its regular lineup of skincare products, but also seasonal limited editions. When creating our products, we make sure not to overproduce them. While limited editions can bring joy, it's important to remember that they're still consumer goods. That's why we only produce the estimated amount needed to sell out and deliver to all customers. We believe in the concept of producing "only what is necessary, served in the necessary amount" to avoid waste and ensure that our products are enjoyed without contributing to unnecessary landfill waste.
There are still few thoughts that can be realized.
Yet, we choose to focus on "what ikaw can do today."
ikaw strives to increase the ways in which we can accompany you
— believing that this would lead to the future of our skin, our soul, and our future.