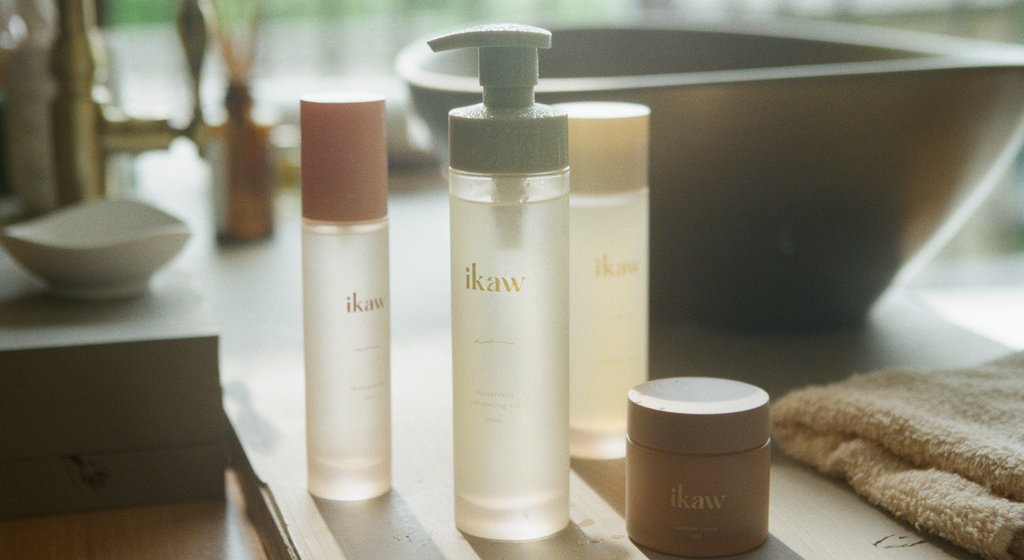 How to ikaw skincare?
ikaw's recommended skincare guide
ikaw's skincare routine is very simple.
Oil, toner, and cream.
Treat your skin to achieve a clear foundation,
and provide it with nourishment, replenishment, and protection.
A simple routine is the best means to
Enhance your skin day by day.
Nourish and quench your skin at the right time for your skin.
We recommend using the entire ikaw lineup to amplify the results.
Because,
Each product has a different role and approach to the skin
And it's the most effective shortcut to the ideal skin.
Experience the skin sensation that can only be achieved with the full lineup, in your everyday life.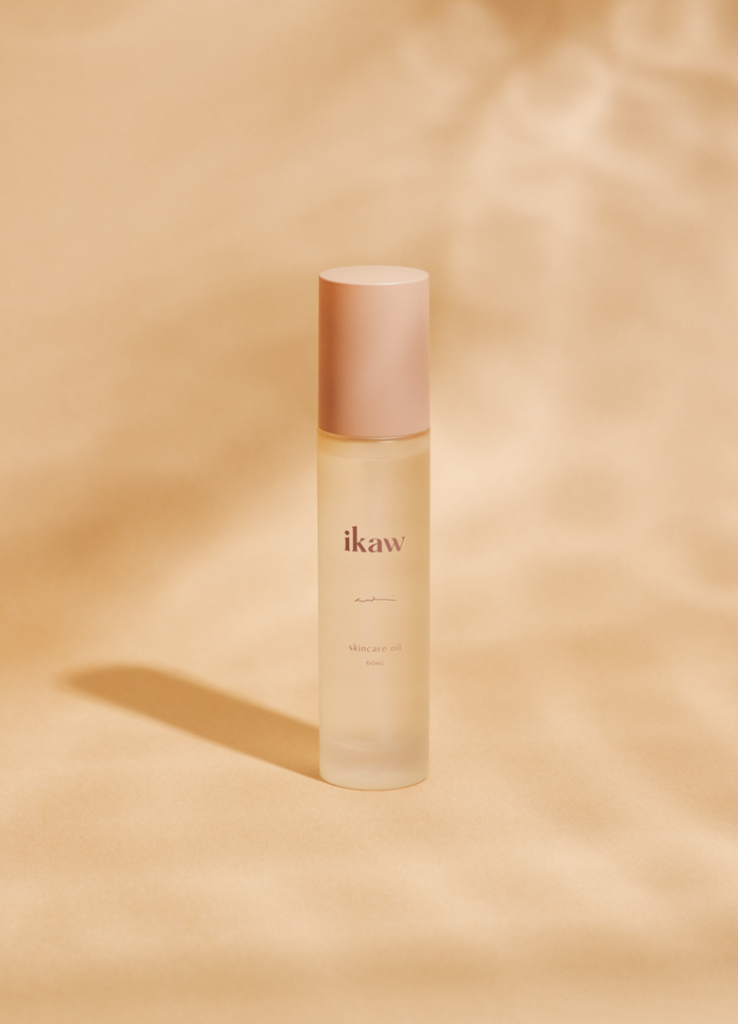 ── The benefits of ikaw oil
ikaw's oil is made to nourish your skin. It's not just oil; it's made of "an original blend that leads the skin to its most ideal state and well-balanced skin structure of a 22-year-old." Apply it on cleansed skin as the first step of your skincare routine to achieve soft, supple skin.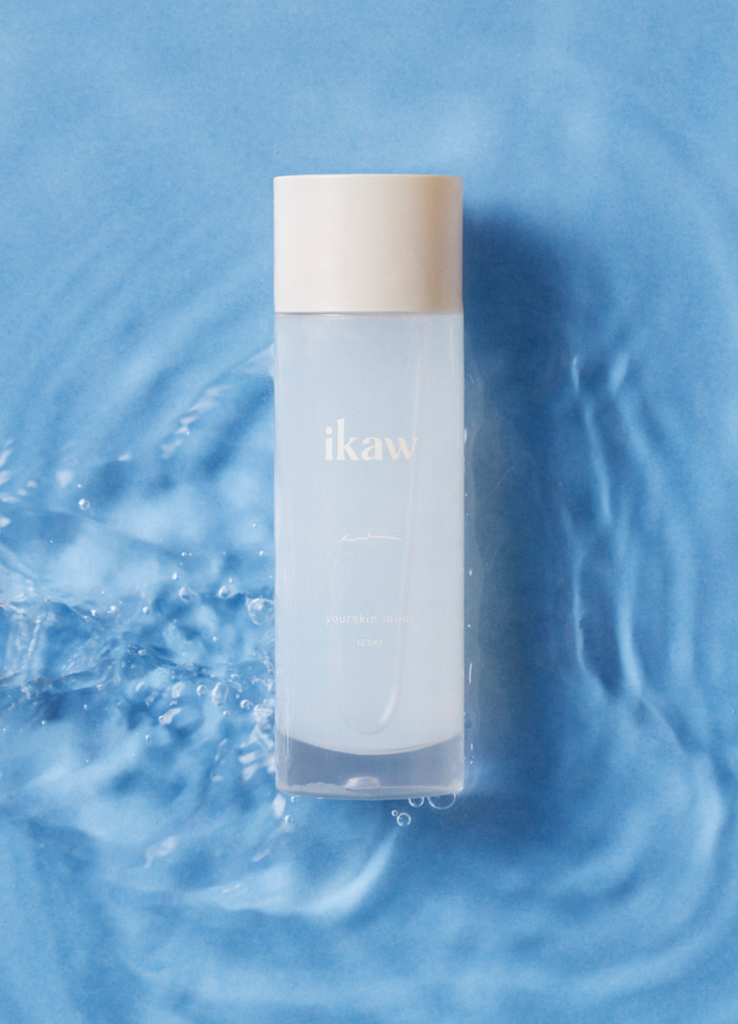 ── The benefits of yourskin lotion
Yourskin lotion is packed with 49 potent ingredients. It's not only hydrating but also enhances skin immunity and brings out the innate strength of the skin. It's got a light, water-like texture that is mild and comforting to the skin.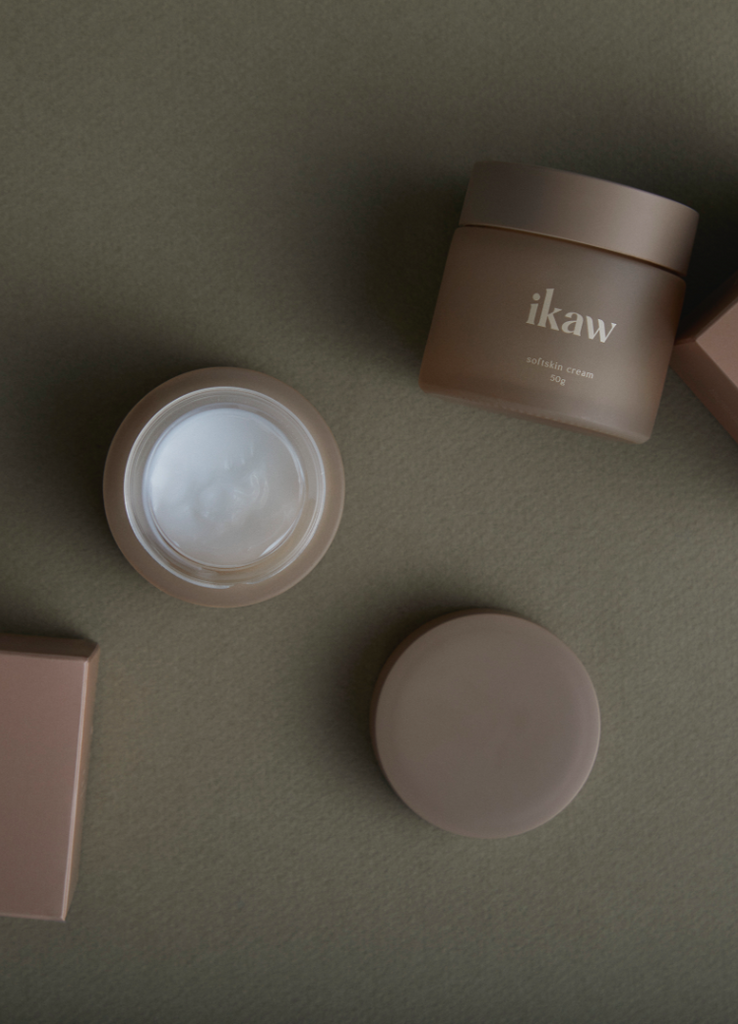 ── The benefits of softskin cream
The cream coats the skin to seal in nutrients and hydration. A facial cream is essential to keep your skin nourished and hydrated and strengthen the skin — It's the ultimate and last step of your skincare routine. We have succeeded in making the cream as lightweight and smooth as ever.  
── The benefits of moistskin cleansing oil
Cleansing oil serves the most crucial role in your skincare routine — removing dirt clogging the pores. By thoroughly cleansing the foundation of your skin, it promotes the delivery of the beneficial agents of the skincare products that follow and greatly affects the sensation of your skin. ikaw's cleansing oil is rich in moisturizing ingredients, leaving your skin feeling soft while also effectively cleansing your pores. We highly recommend this product for you to use the most.
ikaw skincare step
ikaw's ultimate skincare guide
1

Cleansing oil – Face wash

Pump 3 times of ikaw moistskin cleaning oil into the palm and gently massage onto your face with a circular motion. Rinse off with water. Follow with a face wash — we recommend using a face wash that is mild and moisturizing.

2

Oil

After cleansing your skin (best after a hot bath when the skin is warm and soft), pump 2 – 3 times of ikaw oil and gently spread it onto your skin.
It's a smooth texture that can be applied all the way down to your neck and chest.
We recommend using 2 – 3 pumps throughout all seasons as your skin is susceptible to dryness all year round.
Now, move on to the next step.


3

Toner

Take about a size slightly larger than a 500 yen coin of ikaw yourskin lotion onto the palm. Gently press both palms and apply it onto the skin. Repeat the process once or twice.

4

Cream

Take 1 - 3 pearl-size of ikaw softskin cream and spread onto the entire face. It's a smooth textured cream that can be applied to the whole face with a small amount —coating your skin with comfort. Gently press it onto your skin to amplify the absorption — And that's a wrap for the ikaw skincare routine.
The cornerstone of ikaw skincare is
Supplying the skin with the right ingredients at the right time.
And to keep the skin at ease.
With this aim at heart
Our comforting skincare brand was born.
ikaw FAQ
1

I skimp and use only half a pump of ikaw oil. Would that still be enough to make my skin soft?

Our skin is drier than we think, affected by the environment and seasons. First, it's crucial to nourish your skin thoroughly so that it doesn't get dehydrated — and keep skin hydrated from the inside. Therefore, it's better to use at least 1 pump of the oil for quicker results.  

2

I only use ikaw oil for my skin, but should I also use other products?

ikaw oil works well on its own, but yourskin lotion and softskin cream each have different benefits and work uniquely. Using all three potent products is the fastest route to well-balanced and healthy skin.

3

My skin quenches up yourskin lotion immediately and feels a bit dry afterward.

Because of the lightweight, water-like texture of yourskin lotion, some people — especially those who have been using a heavy moist toner before — find it too light. However, our toner is like a serum, containing 49 potent ingredients. We recommend using a bit more than the suggested amount in the beginning. It's also important to review the cleanser(s) you currently use as they likely cause the skin to dry out. The toner helps your skin boost its hydration level and become supple from the inside.  

4

Can I use ikaw oil on a toddler or little kids?

Absolutely, you can use it on them. ikaw oil has been patch tested on babies to adults, and the results have shown that it's safe for newborns, infants, small children, and older.

5

Can I use the products on other parts of the body?

You can use all ikaw skincare products on the face and the entire body. They are made focusing on the face, but they are great to put on the neck, around the collar bones to the chest, breasts, hands, nails, and hips to help improve wrinkles, dullness, stretch marks,and smoothen the skin. It's also good on the hair — you can apply it before and after blow drying. Our products are unisex, accommodating any age and lifestyle.

6

Is there any solution for when the moistskin cleansing oil leaks?

The container for the moistskin cleansing oil is designed considering that it will be used in a standing position, so please use it without tilting the container. Also, please refrain from carrying it around after opening it, as it may cause liquid leakage.